Oracle ERP Cloud Services
Digitization Begins with the ERP system
In order to digitize and consistently map analog business processes, all IT systems, sensors and machines involved must communicate via interfaces and all processes must be coordinated with each other. The catalyst for this is the ERP system. The ERP system ensures that the flow of goods becomes a flow of values; that orders are managed, costs allocated, consumables recorded or delivery deadlines met. With increasing digitization, the demands on the ERP system used are also increasing.
Why Use a Cloud-based ERP System?
Mobile and networked processes require appropriately flexible ERP systems with a high level of integration capability. Instead of rigid suites, smart ERP applications are needed that are scalable and can be easily combined with each other according to requirements. Today, applications not only have to communicate with each other, but also with mobile devices, external partner systems, apps or machines. This is best achieved with open ERP solutions that can be operated from anywhere via the cloud and connected to other systems.
Oracle ERP Cloud Applications—Springboard to Digitization
Oracle cloud-based ERP applications meet all these requirements. With their ERP modules for
Finance & Accounting,
Purchasing,
Inventory and
Production,
they form the basis on which individual business processes can be digitized. As a central platform, the ERP system provides all departments in the company with real-time information for the systematic, efficient management of business processes. Here, the Oracle ERP Cloud dynamically adapts to business requirements. It offers new analysis possibilities, the use of artificial intelligence and access via mobile applications.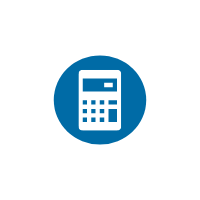 Oracle Financials Cloud
As an initial step, it would be a good idea to shift only one functionality, such as Finance, to the cloud. The most comprehensive integrated and scalable financial solution on the market, the Oracle Financials Cloud, would be ideally suited for this.
Based on Oracle standard services and with the help of specially pre-configured solution packages, we implement a financial solution that meets your basic needs within no more than four months.
It goes without saying that we ensure that the system is flexible enough to adapt to changing requirements at short notice. If your company grows or your processes change, then your Oracle Cloud solution is both functional and expandable at any time from an organizational point of view.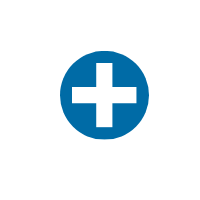 Oracle ERP Cloud AddOns
With the help of our add-ons, we expand and complement Oracle ERP Cloud with additional functionality to meet legal requirements:
Good Reasons for a Cloud-based ERP Solution
The main advantages of introducing a cloud solution are cost savings and the ability to introduce a new, very secure system in a short period of time without ever having to worry about upgrading again. A cloud-based ERP system is a competitive solution that grows with you, with transparent pricing models (TRX, regional, modules).

In detail:
Cost savings during acquisition:
Cloud solutions are rented; there are no expenses for hardware procurement and software licenses.
Cost savings during operation:
There are no costs for the technical administration of the system and no support fees for the software.
Setup & upgrades, new features:
Quick system implementation since hardware procurement and configuration are not required. Upgrades and new features are provided as part of normal services.
Flexibility:
Cloud solutions are extremely scalable and configurable in order to adapt to changing requirements at any time.
Security:
Professional providers of cloud solutions offer high security standards in their data centers.This includes control systems, fail safety, protection against external access and access controls. Serious cloud providers prove this by means of corresponding certifications.
An Oracle ERP Cloud solution is easy from the start
Then when your idea takes off, and your business grows, you're rapidly faced with new challenges.
Back-office processes and systems are reaching their limits. Increased transaction volumes and the internationalization of your business need to be managed, and enormous reporting requirements exceed the previous scope.
The use of a cloud application is a professional, cost-efficient and flexible ERP solution, especially for fast-growing enterprises. Cloud solutions can be rapidly deployed and do not require a large budget for hardware and support services.