Your Oracle E-Business Suite Partner
As one of the largest German-language Oracle E-Business Suite Certified Platinum Partner worldwide, we offer outstanding industry expertise, implementation experience and technical know-how for the realization of your individual business software solution.
Oracle E-Business Suite applications

The Oracle E-Business Suite provides global business applications that function in small to midsize to large businesses on a comprehensive, high-performance level.
Oracle E-Business Suite consists of separate modules. These enable you the freedom to manage your business based on growth and to respond to market demands quickly and as needed.
Due to the Oracle "Applications Unlimited" strategy, the Oracle E-Business Suite applications are subject to continuous development and improvement, protecting and increasing the value of your software investment.
Our E-Business Suite modules:
Business Intelligence
Financials
Human Resources
Logistics
Maintance Management
Manufacturing
Marketing
Order Fulfillment
Product Lifecycle Management
Procurement
Projects
Service
Supply Chain Planning



Digitize your business processes within your Oracle E-Business Suite

Use our efficient applications for digitizing your business processes.

So your business become even more agile, innovative and economical by using a
Multinational Rollouts and EBS Upgrades

PDG supported numerous international companies that have an American parent company in meeting the challenge "Multinational Rollouts to Continental Europe". The specific PDG know-how in the fields of "Finance" and "Supply Chain" coupled with the PDG consultants' decades of experience, proved to be of great benefit.
Many companies rely on our experience during their E-Business Suite R12 upgrade
PDG Oracle E-Business Suite AddOns and Localizations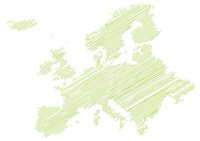 We are dedicated to meeting the needs of EBS customers that go beyond the standard functionality offered by Oracle. With the help of our EBS AddOns, we expand and complement the Oracle E-Business Suite with additional functionality, offering significant business management benefits.
Should new requirements for your software arise over time, or if additional modules or programming changes are needed, we will also support you to adapt your system to the new requirements.