Electronic message exchange via Data Exchange System DES
Electronic message exchange via a direct connection to ERP systems from your Oracle E-Business Suite
Would you like to be able to communicate with your business partners' ERP systems directly out of the Oracle E-Business Suite and exchange data in a standardized way?
The PRIMUS DELPHI GROUP has developed an AddOn to the E-Business Suite, the "Data Exchange System (DES)," which offers rapid communication and a smooth data exchange between the EBS and other ERP systems. This add-on is available for the EBS Release 11 and Release 12.
The PDG Data Exchange System AddOn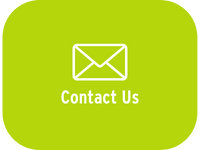 Intensifies business relationships with your customers
Minimizes the amount of manual work for you
Prevents errors in data entry
Increases the quality of your data
Creates a competitive advantage for you
Enables a two-directional data exchange
Offers you the flexibility of being able to exchange data with various ERP systems
Requires no additional EDI converter
An order from a SAP® ERP application becomes a purchase order in the Oracle EBS
With the PDG-DES (Data Exchange System), you can map out the complete flow of information in Supply Chain Management (SCM); from your customer's order placement, to the purchase order confirmation, to the shipping notification, right up to the billing stage, without incurring any additional external costs. This offers you a great advantage, in that it is worthwhile to connect your B customers as well as your A customers.