Electronic invoice exchange in the Oracle E-Business Suite according to the ZUGFeRD standard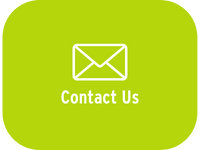 In the age of digitalization, the demand for automated business processes is increasing. More and more companies are capitalizing on new opportunities for optimizing processes and making them more transparent, and thereby saving costs and time. One of the most important processes in every company is the receipt and issuing of invoices.
The German Electronic Invoice Forum (known by the German acronym "FeRD") has created a shared, overarching format for the exchange of electronic invoices. The introduction of the ZUGFeRD format (Central User Guide of the FeRD) defined unified rules and a standardized format for electronic invoices, and therefore created the foundation for the electronic invoice exchange and fully-automated invoice capture
Implementing ZUGFeRD in the Oracle E-Business Suite
PDG can assist you in implementing electronic invoice communication with suppliers and customers in the ZUGFeRD format in your E-Business Suite. You can continue to use your EBS invoice forms (standard or customer-specific). We then add the ZUGFeRD information, convert the invoices into XML format and deliver them as pdf/A3 files.
Your benefits:
No manual work involved
Reduced probability of errors
Send invoices without paying postage
Save time and money in day-to-day operations